10 Best NFT Business Ideas in 2023
A few years ago, selling JPEG, GIF files, etc., for millions of dollars was unthinkable, but now the world is going crazy about buying these digital assets for a massive price.
For instance, the first-ever tweet by Twitter founder Jack Dorsey was minted as NFT and sold for $3 million.
The ability of NFTs to attract millions of target users gave confidence to many entrepreneurs to venture into this flourishing NFT industry.
Are you an aspiring entrepreneur who wants to plunge into this lucrative space and reap its utmost benefits? Then, this blog is a must-read for you!
This blog notifies readers about some of the lucrative NFT business ideas that could help them earn a fortune in 2023!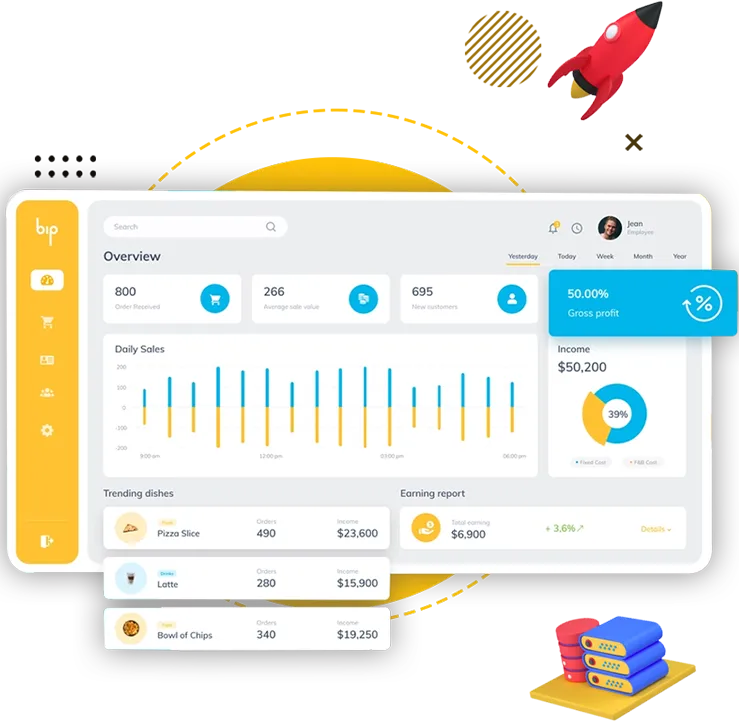 10 Best NFT Business Ideas in 2023
The use cases of NFTs are manifold, and it has the potential to revolutionize almost all industries. NFT business will boom all over blockchain technology shortly without dawdling.
Let's discuss the top 10 profitable NFT business ideas with huge potential for startups in 2023.
#1 Create NFT Marketplace
#2 Become an NFT Artist/NFT Broker
#3 NFT Minting Platform
#4 Start an NFT Community
#5 NFT Staking Platform
#6 NFT Real Estate
#7 Metaverse NFT Platform
#8 NFT Launchpad
#9 NFT Loan Platform (Lending, Borrowing)
#10 NFT Gaming Platform (Play to Earn NFT Games)
Create NFT Marketplace
According to the Grand view survey, the global NFT marketplace value was $15.54 billion in 2021, and the trading volume of NFTs is estimated to reach $82 billion by 2026. So, launching an NFT marketplace with state-of-the-art features will attract and retain millions of artists, traders, and collectors.
The NFT marketplace comes with many revenue-generating streams (listing, minting, transaction fees, etc.) that reward you tremendously, which will be one of the promising NFT businesses in 2023. Further, the NFT auction is the gold mine of any NFT marketplace, and the inclusion of the unique and engaging auction module into your NFT platform will help maximize your ROI.
You can approach a top-notch NFT marketplace development company to build and launch a feature-rich NFT marketplace.
Become an NFT Broker or Artist
The price volatility of NFTs helps NFT brokers to make huge profits. Unlike cryptocurrency, each NFT is unique, and daily monitoring of stock prices and updating yourself with the latest NFT news aren't helpful. NFT should be considered a long-term investment.
To be a successful NFT broker, one should buy rare collections and know how to market them in the best way and correct time to sell them.
An NFT artist can earn based on their skill and creativity. If you are highly creative, develop unique digital content, mint them and trade them on popular NFT marketplaces like Opensea, Rarible, etc.
These marketplaces help artists to earn according to their skill and work. It also helps artists enjoy the digital ownership of the created content. These marketplaces help them sell their artworks across the globe and even help them receive loyalty for a lifetime.
To be successful, develop unique content, build a fan following and deliver the content they demand. A budding artist can take inspiration from Blake Kathryn, Giant Swan, etc., to make a revenue-generating NFT.
NFT Minting Platform
Beeple's sale of 5000 NFT art images for an astonishing $69 million on christie's, an online auction platform, is the main reason behind the tremendous growth of NFTs. Currently, several NFT marketplaces allow creators to mint their artworks as NFTs and make them tradable for that they charge a convenience fee.
The profitability of these markets depends on the volume of NFTs minted. Higher the minting, the Higher the money!
I suggest you launch a top-notch NFT minting platform with versatile features like multichain operability, multiple minting, etc. if you are a budding NFT enthusiast who wants to revolutionize the creator economy.
Start an NFT Community
A dedicated community for NFT is vital for any NFT project and mandatory for the flourishment of this niche. The NFT community allows NFT enthusiasts to find, connect, share their ideas, debate, collaborate, and support each other.
Starting an NFT community on popular platforms like Discord and Twitter helps startups create a buzz around their NFT projects, connect with the right audience, build a user base and improve their chances of making huge profits and success.
Launching an NFT community with versatile features like utility tokens, polls, NFT branding & promotions, premium membership, etc., will be highly beneficial from the investor perspective.
NFT Staking Platform
NFT staking enables users to earn money by locking NFTs on Smart contracts. A user can stake their NFT in a platform and earn a passive income or rewards for dedicating their NFT to the blockchain network.
So, starting an NFT staking platform with captivating features like high APY (Annual NFT staking yield), in-built lending mechanism, utility tokens, etc., will attract dozens of investors and help you fly high in this tremendously rewarding industry.
NFT Real Estate
NFTs simplify the real estate sales process with the help of smart contracts and by removing the associated bureaucracies and intermediaries.
Any real-world land or virtual land can be registered as NFTs on the blockchain network and can be sold. Helping users to buy and sell their real or digital lands in a paperless and hassles manner across the globe will reward you massively.
Spending your hard-earned money on launching an NFT real estate platform that helps investors to buy or sell properties in a matter of time with automated operations will be a wise option!
Metaverse NFT Platform
Virtual worlds are flourishing because of NFTs. People create virtual worlds on blockchain networks where other people can interact using technologies like AR, VR, etc. Decentraland is the most popular platform that allows creators to build metaverses using an in-built currency called "MANA". The value of MANA has quadrupled recently.
So, launching a Metaverse platform with an in-built currency that delivers different virtual experiences like digital concerts, NFT galleries, virtual casinos, etc., will be a sure-shot successful NFT business idea in 2023.
NFT Launchpad
NFT launchpads are platforms that enable creators to secure funding for their NFT projects before it is minted. It boosts the development of valuable NFT-based startups in a decentralized and autonomous manner. NFT launchpads are the growth engine for the NFT business.
Launching an all-inclusive NFT launchpad with promising solutions like ICO, IDO, INO, etc., will attract dozens of aspiring cryptopreneurs and maximize your ROI on these platforms.
NFT Loan Platform (Lending, Borrowing)
NFT transforms Defi (Decentralized Finance) lending platforms into real-world financial institutions. The combination of blockchain technology and smart contracts enable users to lend or borrow money with NFT assets as collateral without the intervention of an intermediary.
NFT lending and borrowing platform will be a golden goose business idea in 2023 as it allows anyone to lend or borrow with NFTs across the globe in a decentralized and transparent manner.
NFT Gaming Platform (Play to Earn NFT Games)
The gaming industry never lacks innovations, and now it is utilizing the concept of NFT and creating various new projects like Play to earn and Move to earn. Play-to-earn NFT games allow players to earn based on their skill levels. Players can also unlock or mint in-game assets and trade them on the secondary marketplaces.
Leading gaming developers like Enjin, and Gala games are working on delivering a captivating and rewarding NFT gaming platform.
So, opting for NFT gaming development services from the leading blockchain development company is the best decision to kick-start a lucrative NFT business in 2023.
Final Thoughts
NFTs have been around for quite some time, and now, it's thriving like ever!
The soaring demand for NFTs is due to their rarity and uniqueness. Their potential will expand over time, and very recently, even celebrities started promoting this niche.
The above proven NFT business ideas will help you become the proprietor of a successful NFT business. If you have innovative business ideas and like to transform them into a remunerative platform, approach a globally renowned NFT development company like BTS.
We, at BTS, have delivered 100+ result-oriented NFT development services and solutions to global clients. All our business models are customizable and startup-friendly, and in addition, we provide white-label NFT development services for faster NFT platform development and deployment.
Collaborate with BTS to convert your unique NFT business ideas into a money-growing platform with groundbreaking technologies!