Conversational AI Banking With Digital Asset Bank Development
Artificial intelligence development is gradually transforming the ways financial institutions function and engage with their clients. Conversational chatbots have replaced long lines and set a new standard for delivering financial services. To meet stringent consumer demands, technological innovation is essential for competing with the influx of new nimble vendors into the banking industry.
In recent years, DeFi Crypto Banking has significantly changed the scenario and offered customers greater ease, self-service, and personalization. A recent study from Juniper Research found that the operational cost savings from using chatbots in banking will reach $7.3 billion globally by 2023.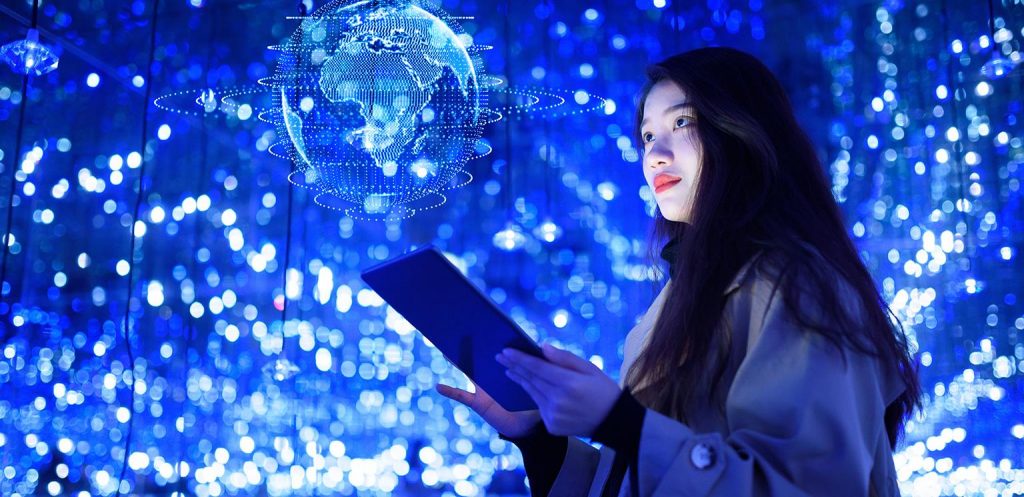 The next wave of conversational banking innovation is driven by AI-based solutions. Digital asset bank development is said to be more widely available and more reasonably priced. Customers can now enjoy simple access to services that were once exclusive to apps. All the credit goes to conversational AI and multi-channel capabilities of white-label digital asset bank software. To provide excellent client experiences while keeping up with the modern demand of the audience, the banking sector requires more chatbots. This is because the distinction between a machine and a human is becoming increasingly hazy.
What is Conversational AI?
Conversational AI is actually Artificial intelligence technology that can "speak" to people like chatbots and virtual assistants to answer their queries. Natural language processing, automated answers, and machine learning are some of the techniques that make conversational AI technologies work. The objective is for them to understand communication and language, copy that and simulate human contact as much as possible. Massive language models can now be quickly programmed to run inference in just a few milliseconds, thanks to NVIDIA GPUs. It is a conversational AI software with CUDA-X AI libraries.
This is a significant step to stop the trade-off between an AI model which is fast and has large and complex operations. These innovations assist Crypto banking services providers in creating and deploying technical neural networks to move us one step closer to understanding conversational AI. Customer service departments frequently apply conversational AI solutions through online retailers, websites, and social media platforms. Answering and directing client inquiries can be substantially accelerated and streamlined using AI technology.
Sectors like healthcare, retail, and financial services can incorporate GPU-optimized language understanding models with AI technology. The white-label digital asset bank software powers advanced digital voice assistants and customer service channels. Businesses across industries may be able to provide clients with a level of personalized service that was previously unachievable. DeFi Crypto Banking has revolutionized the whole finance industry.
Benefits Of Conversational AI in DeFi Crypto Banking
Improved customer experience : Crypto banking services providers can easily accomplish tasks that used to be done by financial services. They can even provide clients with quicker responses and more individualized care. Hence, to improve customer experience, financial companies are now using chatbots. The software automates the majority of their duties, including addressing client complaints, responding to inquiries, providing investment advice, etc.
Cost-effectiveness : Conversational AI integrates with digital asset bank development to lessen the need for human intervention and offer better, more effective, and quicker solutions. It is expensive to hire a large customer support staff, and there is always a risk of human error. Whereas chatbots and voice assistants offer a faster response time and answer quickly, resulting in giving potential customers access around-the-clock always.
Better insights : Gathering fresh information is now easy with Conversational AI Banking. Now, understanding consumers and gauging employee engagement can be achieved quickly. In addition to this, the DeFi Crypto Banking sector can now pay attention to what clients are saying and respond accordingly so that they will become repeat customers.
Give Financial Guidance : In addition to responding to all of their requests, the chatbot can also give customers financial advice. They can monitor their accounts, examine their spending patterns, and suggest a spending or savings strategy. Therefore, if you want to start your own cryptocurrency bank, the path is clear. You can assist clients in maintaining control over their finances in this way.
Revenue growth : Crypto banking services providers often use chatbots in the finance sector to quickly resolve issues without the need for support workers. As a result, they can help organizations cut customer service expenses by up to 30%. Businesses that have incorporated financial services chatbots into their operations can now attract new clients as a result of their excellent customer care and quick response times. All this process aids in great revenue growth.
Avoid fraud : For any firm, security and data confidentiality are major concerns. Banks and other financial institutions rely on it to protect their reputation. The warning indicators and any kind of fraud can be successfully identified and monitored by chatbots. A white label digital asset bank software can then alert the customer and the bank simultaneously.
How Conversational AI Banking Services Is Transforming Customer Engagement?
AI-operated digital asset bank development allows businesses to provide customers with rich experiences and a foreseeable future. Amid Covid-19, Technologies with automated manual activities and increased efficiency were adopted. This process is likely to continue as more companies want to innovate and set themselves apart in the crowded DeFi Crypto Banking market.
Conversational AI has merely enhanced consumer interaction for better connection before a conversation. It even supplies context and data for future operational improvement as well. For instance, a consumer may contact for roadside assistance and subsequently get a text message with precise location coordinates. A crypto banking services provider can send help to their location.
A higher sense of self-service is provided via digital means of contact. On the other hand, human contact makes the request more complex. People give all types of information during such interactions, even if they are aware that they are actually speaking to a chatbot machine.
Data from back-end systems can be used in real-time to address the initial issue and engage the customer in another conversation by asking follow-up questions. This can prompt initial chat by studying previous behavior and data obtained from any third-party crypto banking services provider.
Customer engagement is substantially higher in DeFi Crypto Banking as it uses artificial intelligence to produce interaction than a first-generation virtual assistant. This enormous volume of unstructured, raw conversational data is analyzed, and combined with context to get meaningful information.
With this knowledge, you can start your own cryptocurrency bank with great consumer engagement. Intelligent conversational applications are becoming an essential part of marketing strategies today. It is a new, affordable way to connect with targeted customers.
Notable Applications Of AI White-Label Digital Asset Bank Software In the Finance Industry
Conversational AI banking is the facet of digital asset bank development that is revolutionizing client involvement in the industry. Natural language processing (NLP) technology and conversational AI solutions have grown in popularity by allowing humans to communicate naturally.
Technically speaking, NLU (Natural Language Understanding) and NLG (Natural Language Generation) are the major aspects of DeFi Crypto Banking that comprehend user queries and produce relevant responses. Machine learning and deep learning techniques fuel conversational AI banking.
Crypto banking services providers are now focusing on using visual interfaces and evolving ways to attract and keep clients while establishing their brand identity. The widespread use of messaging apps like Facebook Messenger, WhatsApp, Amazon Alexa, Google Home, and Apple's Siri are enhancing online banking experiences.
Conversational AI can be used with white-label digital asset bank software to assist consumers with submitting requests and getting recommendations as needed. Customers can receive assistance in receiving reminders, withdrawals, automated payments, real-time fraud or suspicious account activity notifications, and more. Let's study more:
1) Lead generation
Cold calls and email marketing are not that effective anymore. Conversational AI Banking chatbots have brought a novelty element to the lead generation process and are attracting potential clients. They have integrated digital asset bank development solutions to start conversations with consumers and determine their level of interest. These recorded "leads" can then be forwarded as well. Across 600% more leads have been acquired by brands with these techniques.
2) Cross-selling and promotion
Banks, insurance companies, and financial institutions have a wide range of services. AI chatbots suggest products and services that are customized for users based on their past interactions. Current DeFi Crypto Banking apps allow customers to frequently transfer money from one account to another.
3) Client support
Most client interaction is done on social media accounts (Facebook Messenger, Twitter) and other platforms). Banking chatbots are using better and more engaging conversations due to natural language processing. They can handle a variety of customer service requests, provide them with immediate remedies, or direct them to the appropriate source. This has significantly reduced the volume of inquiries, simple routine inquiries, and FAQs.
The future of conversational AI- Should you start your own cryptocurrency bank?
We believe that white-label digital asset bank software will play a key role in that industry as it provides the customized human touch that users need. The voice assistants available now do a great deal by using language models that aren't as sophisticated as they could be.
Although the digital world poses a threat to taking that away, digital humans are made to restore some of it. This may require a series of actions and replies that advance users along a predetermined queue. It is said that conversational AI would advance significantly, comprehend complex questions, and intelligently resolve the caller's issue.
We all want to be seen, heard, and respected. Hence, digital asset bank development is taking a step forward toward this by introducing Conversational AI Banking tools. The need for such cutting-edge conversational AI systems is growing. If you are also in search of something like this, we can help! Contact our team for further information.
Final thoughts
Why BTS should be your preferred partner in developing a Digital Asset Bank?
BTS comes with experience in delivering sophisticated projects and blockchain solutions over the last decade. Our teams have inculcated customer satisfaction as the primary aspect of project delivery and blockchain is in our DNA. We have one of the biggest Blockchain and fintech solution development teams that work in collaboration at our development centers. Our customers range from Global banking financial corporations to bootstrapped entrepreneurs looking to launch disruptive solutions. Hence, Contact our teams today to know more about it via email info@btssolutions.co.